Thursday, February 15
4:15 – 6:15pm
Leadership Lessons from the White House: Doris Kearns Goodwin on the American Presidents
Doris Kearns Goodwin
Presidential Historian and Pulitzer Prize–Winning Author
Concord, MA
One of the country's leading historians, Doris Kearns Goodwin shares cherished stories, intimate insights and in-depth analysis of the U.S. presidency, which she has studied for more than four decades. Drawing from her award-winning and best-selling biographies of Lyndon Johnson, Theodore Roosevelt, William Howard Taft, Franklin Roosevelt and Abraham Lincoln, Goodwin brings the past alive, delivering an insider's look at the captivating stories that illuminate the inner complexities of our most fascinating leaders. Whether examining how presidents dealt with the intricacies of working with Congress or the challenges they faced with the business community and their relationships with constituents, Goodwin illustrates the individual and universal qualities that have made our leaders great and will continue to inspire leaders well into the future.
Friday, February 16
9 – 11am
The End of Average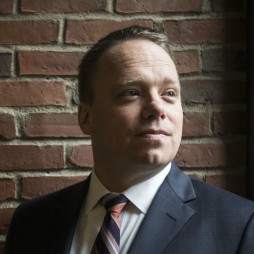 Todd Rose
President & Co-founder, Center for Individual Opportunity
Burlington, MA
Todd Rose is the Director of the Mind, Brain, and Education program at the Harvard Graduate School of Education, where he leads the Laboratory for the Science of Individuality, as well as Associate Faculty at the Wyss Institute for Biologically Inspired Engineering. He is also the co-founder of The Center for Individual Opportunity, a non-profit organization that promotes the principles of individuality in work, school, and society. Todd is the author of The End of Average.
Saturday, February 17
10:30 – 11:45am
Education Reimagined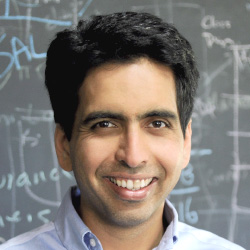 Sal Khan
Founder & CEO, Khan Academy
Mountain View, CA
Join Salman "Sal" Khan as he tells the inspiring story of how he founded the not-for-profit Khan Academy and how the organization is educating millions of people worldwide. Sal will also share his thoughts on what education reimagined could look like and how his dream of "providing a free, world-class education for anyone, anywhere" could become a reality.