Carole Basile, dean of the Mary Lou Fulton Teachers College at Arizona State University, wants to make the one teacher, one classroom model a thing of the past.
Basile's Thought Leader panel on Friday afternoon at AASA's National Conference on Education "Next Education Workforce: Increasing and Diversifying the Education Workforce" focused on how short-term solutions to the current teacher shortage aren't sustainable anymore. To avoid teacher burnout, school districts need to shift their focus.
"They're not going to be everything for all kids all the time," Basile said.
Her distinctive staffing model is one of the central components of AASA's Learning 2025 initiative that involves 120 demonstration school districts.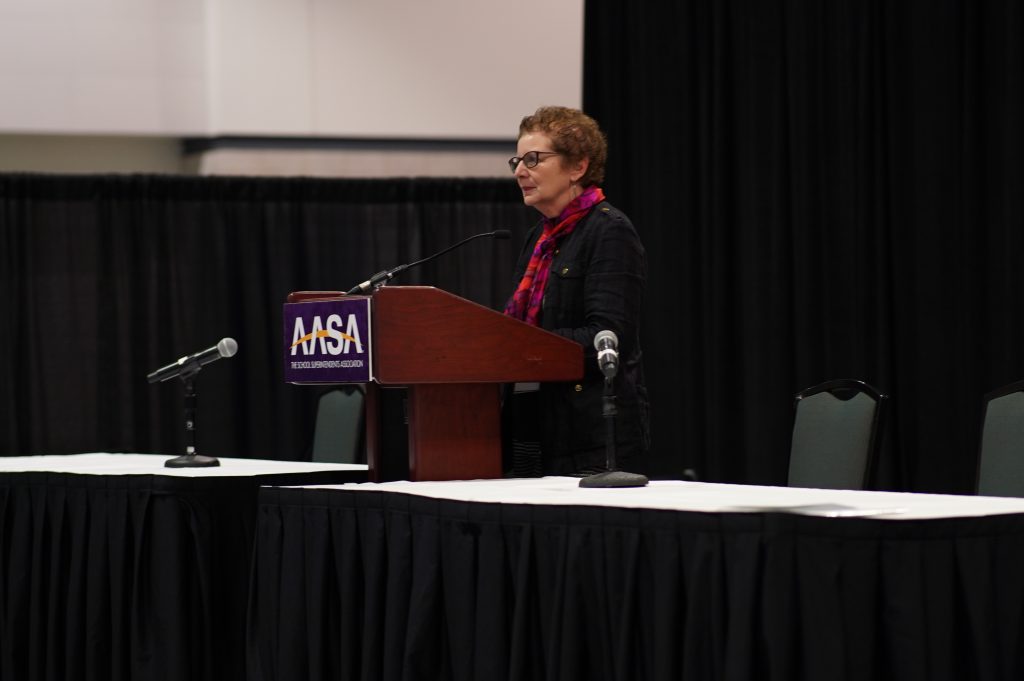 By pairing more experienced teachers with younger teachers, perhaps those with strengths in different subjects, classrooms can become beneficial for each student. One teacher can't accommodate the needs of every student, Basile said.
"We can't spend billions and billions on professional learning thinking we're going to get there," she said.
And this model is already in practice. The Mesa Public Schools in Arizona is working to implement teaching teams in 50 percent of its schools by 2023.
"There is no one-size-fits-all model," said Mesa's superintendent Andi Fourlis, one of the conference panelists.
In the team-based model, teachers are put into classrooms with other professionals that complement their strengths. Basile gave the example of a 3rd-grade educator team. Teacher A might be the head math and English language arts planner. Teacher B might be the head science planner with an emphasis on technology. Teacher C leads the charge on social studies and teacher D supports colleagues and leads recess and dismissal duties.
These educator teams also work with a digital learning facilitator, a paid teacher resident, a cross-team special educator and a team of tutors, Basile said.
The goal of this model is to "provide all students with deeper and personalized learning by building teams of educators with distributed expertise," according to her presentation.
School districts are juggling to deal with staffing shortages and resignations, Basile said, but the team-based model can provide "whole-child support," "the integration of community educators" and "deeper and more personalized learning for all."
Basile hopes to create a learning environment that is conducive to the needs of both the student and the teacher and create a long-term solution that is sustainable.
"We've got to break this one teacher, one classroom model. We just have to, it's something I think it keeping us not moving as quickly as I think we can be," Basile said.
(Sarah Maninger is a senior journalism major and sports administration minor at Belmont University and an intern with AASA's Conference Daily Online.)