By Liz Griffin |
Racial segregation in housing remains a reality in cities and towns across the country, often attributed to the belief that people feel more comfortable "with their own kind." However, the reason behind why neighborhoods remain segregated today points to a surprising culprit: the federal government.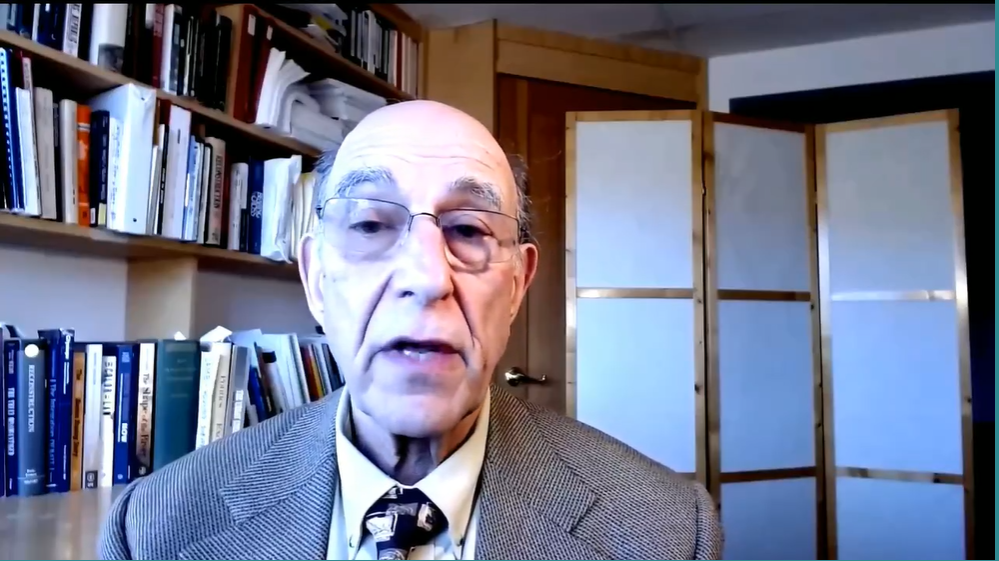 At an AASA national conference session on Thursday, Feb. 18, "The Color of Law: A Forgotten History of How Our Government Segregated America," author and policy policy researcher Richard Rothstein exposed how and why the government's segregated housing policies in the mid-20th century continue to impact Black people in America today.
Appearing before superintendents, he urged them to educate students about the federal government's explicit role in segregating the races.
Rothstein argued that most people believe segregated housing exists because of de facto discrimination – meaning it can be explained by private decisions of individuals or real estate officers or banks.  But few realize that the federal government was the biggest player in violating the civil rights of Black people, he explained. The federal government actually prohibited the races from living together and made it a condition of providing loans to developers.
In San Francisco, the federal government guaranteed a loan only if the developer built separate facilities for Black people and white people. In Seattle, Wash., and other metropolitan cities, similar conditions were common. At the same time that the federal government was denying Black people their rights, Rothstein contended, it was subsidizing the housing for white people by moving them to better housing.
One such housing project is well known. Levittown on Long Island was built after World War II, just outside New York City. Its sheer size was staggering: 17,000 single-family homes for working class and middle-class white families. The federal government had one explicit condition, Rothstein said, regarding the housing loan to developer William Levitt: The homes could never be sold to Black people.
What happened over the next generation reveals the major role this has played in the wealth gap. Housing owned by white people appreciated in value from $100,000 to $300,000 or $400,000, which allowed white people to accrue wealth that paid for their children's college and down payments for their children's houses. Black people did not see financial benefits.
To end segregation, Rothstein called for students to be educated properly about the federal government's unconstitutional actions.
"Many textbooks talk about the great work of creating housing, never mentioning it was segregated housing," Rothstein said.
He suggested school leaders view an eight-minute video highlighting the history of housing segregation accessible at www.facebook.com/NowThisPolitics/videos/270363507375249/.
(Liz Griffin is a senior reporter for Conference Daily Online and managing editor of School Administrator.)