A little wind had nothing on the National Conference on Education's Official 5-kilometer Fun/Run Walk during the predawn hour on Thursday. More than 130 walkers and runners took to the streets around the convention center in San Antonio and the Alamodrome to log some smiles and miles ahead of the first official day of the annual conference.
While staff had been hosting unofficial runs for several years, drawing smaller groups of just 5-15, the last official, sponsored Fun Run took place more than a decade ago. This year's opportunity was well-received, and AASA members and conference attendees made a great showing just outside of the convention center for an early (6:15 a.m.) start.
Congratulations to all those who participated. Official results (overall winners and age group categories) are listed below.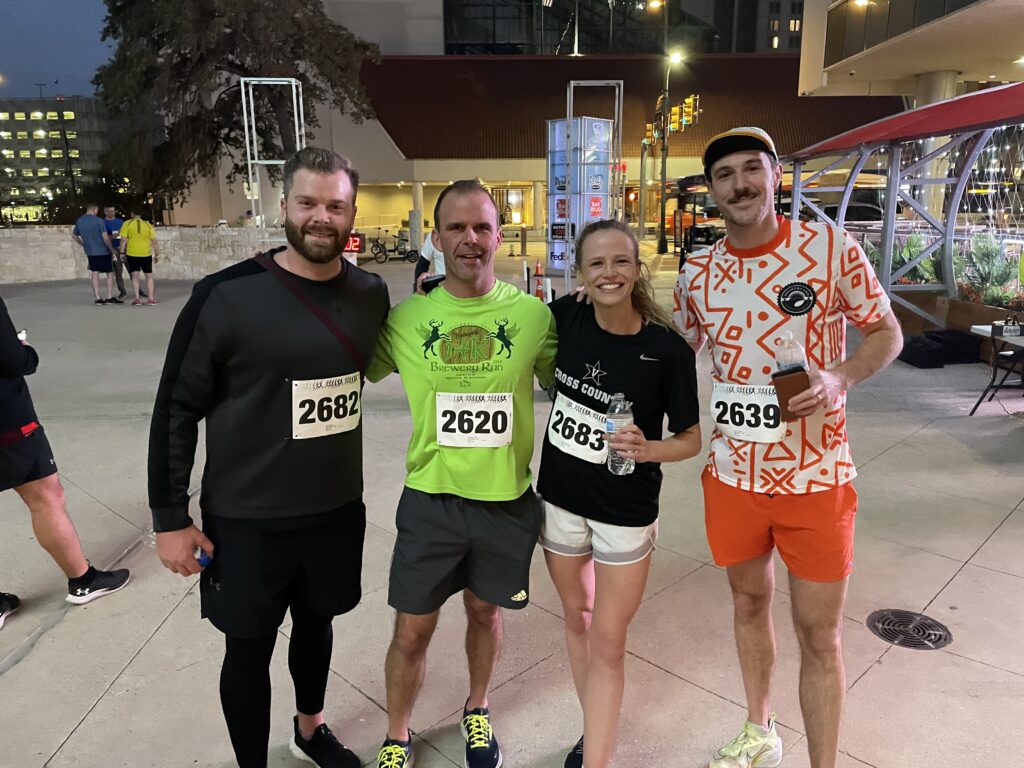 Overall Male: Ryan Reyna (Virginia)
Overall Female: Maddie Arthur (Utah)
Male Age Group

Brandon Glotfelty (20-29, Virginia)

Joshua Stafford (30-39, Illinois)

Will Hosaflook (40-49, West Virginia)

Brian Gatens (50-59, New Jersey)

Jimmy Minichello (60+, Virginia)

Female Age Group

Danielle Hickin (20-29, New York)

Allyson Lehrer (30-39, California)

Kristen VandeWater (40-49, Arizona)

Kim Hopkins (50-59, Connecticut)

Bridget Weiss (60+, Alaska)
Noelle Ellerson Ng, associate executive director for advocacy and governance at AASA, served as the event's chief organizer.