I had the opportunity to attend the sold-out AASA Bold Women Breakfast. It was keynoted by former Stanford Professor Linda Darling-Hammond, who painted a picture of the role of women educators in the past and what is needed in the future.
She shared this longstanding struggle of women in education, sharing that in the earliest of days, administrators were encouraged to hire women as teachers, as they could work for less money and take orders more easily. As teacher colleges began to open, women educators began to learn how to serve kids in more progressive ways and conflict grew as women started to push back on instructional practices that they knew were not best for kids.
She shared that "children are not standardized and teaching cannot be routine" and that we need to hear the voice of those who are imagining a much more holistic way to approach education — not one in which we try to fit students into a standardized box. We need to realize the potential of each child and each teacher — and together, build a better human existence.
Dr. Darling-Hammond shared results from a recent study of positive outliers — campuses that continue to outperform similar campuses — and found that they were grounded in a deep commitment to children and their families; had continuity in leadership, where leaders stayed to do the hard work; were invested in educator development; involved a kinder, gentler implementation of curriculum initiatives; shifted away from high-stakes environments; and attended to the social and emotional needs of all students.
She closed by sharing that we need to be part of raising up our profession and encouraging women to elevate their leadership. This is especially true in a profession where over 70% of all teachers are women yet only 20% of superintendents are women. She encouraged us to continue to strengthen educator preparation, mentoring, professional development and giving voice to all educators.
The breakfast concluded with meaningful networking that was framed by participant responses to a thoughtexchange activity. Women from across the country gathered into small groups to talk about how to better equip, mentor and raise up other women leaders into this great work that we do.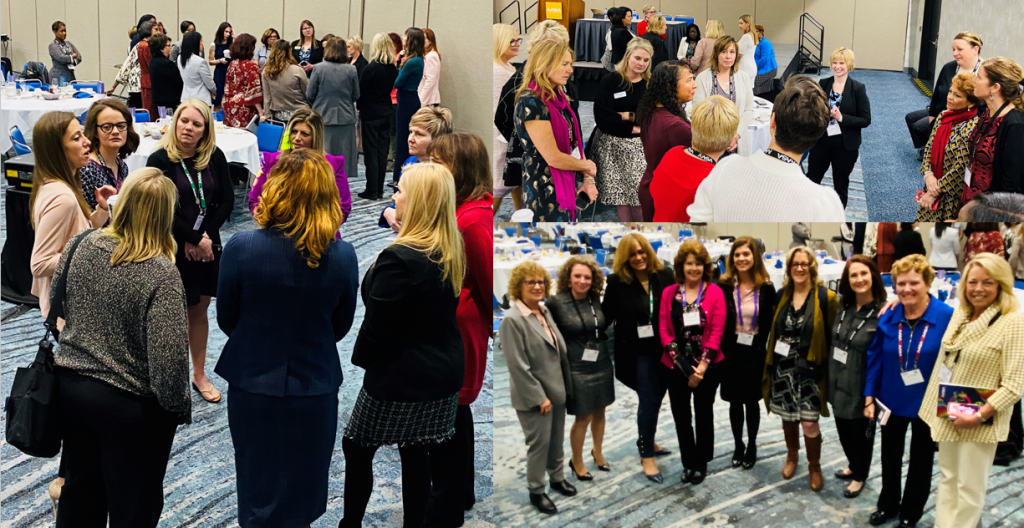 A special thanks to everyone who helped make the Bold Women Breakfast a special time to connect! And to all of the sponsors who helped support this event!
Jill Siler is superintendent in the Gunter Independent School District in Texas. Connect with Jill on Twitter, LinkedIn and at jillmsiler.com.