Raised in a tough London neighborhood, Alex Boyé never thought he'd amount to anything. Being homeless after leaving an abusive relative's house at the age of 16, he ate his dinner out of garbage cans.
At that time, he began to realize that health, both physical and mental, isn't about what you are eating, it's about what you are thinking, saying and watching.
As the keynote speaker during the AASA national conference's 1st General Session in San Antonio on Thursday, Boyé said he had the opportunity when he was younger to attend a special boarding school 200 miles from his home. This school was a test school started to house over 300 kids from tough neighborhoods, abusive backgrounds and lower socio-economic areas. Most students arriving there could hardly read or write, but the teachers focused on their futures and not the present.
Boyé told the conference attendees that he almost lost that wonderful opportunity when the powers that be wanted to close his school and fund other schools with the money. He was impressed with speeches made by three superintendents to the board of education, which saved the school he loved so much.
With that success behind him, he returned home to London where after a short while, he was abandoned by his mother. His life on the streets began, which he says was his lowest point in life. That time taught him so many valuable lessons of success which he sings about in his uplifting songs, several of which he performed on stage.
"We have no idea of the effect we have on people," Boyé explained. "For so many children, the heaviest burdens they carry are the thoughts in their heads."
Changing your mindset from trash talking, as he calls it, is vital for success. He stated that if you had to rate yourself on a scale from 1-10 and your score is lower than 10, then you forgot where you came from. Everyone grows. Staying up when you are at your lowest is one of the best ways to fix your mind, he said.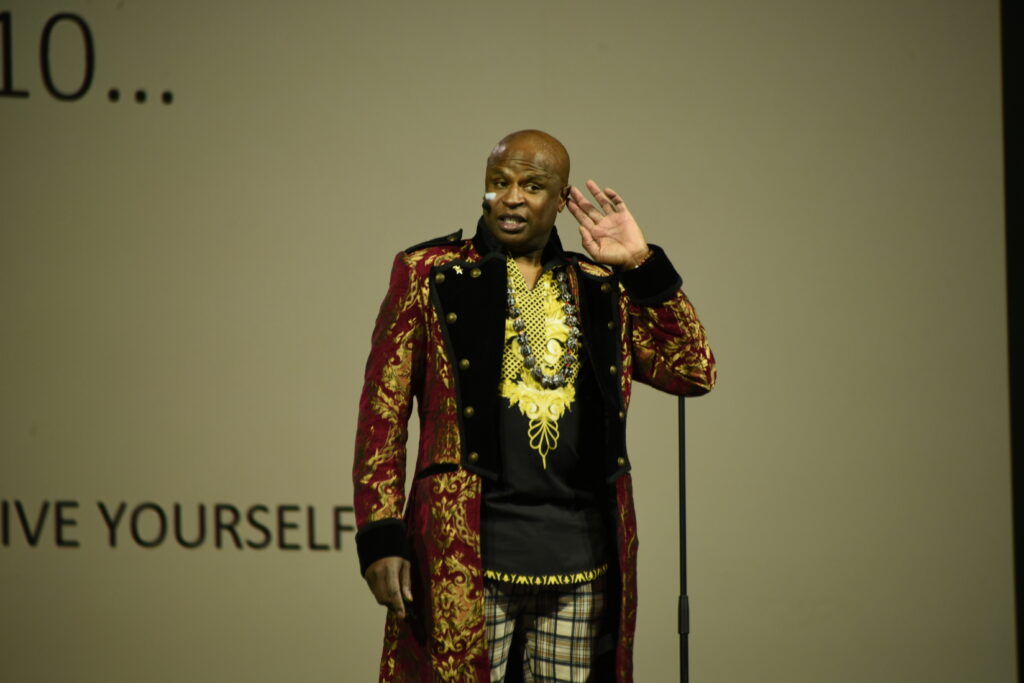 Saddened by the statistics on teen suicides, Boyé told the audience he decided to share his uplifting message with children across the country. Encouraging others to develop deeper roots to sustain hardships and fallbacks, he wants children to be happy. Later this year, he begins a tour of 100 schools across the country to spread his positivity and his music.
"When things don't go your way, remember that you are a 10!" he shouted. Before he closed with another of his motivating songs, Boyé spoke about the sunflower effect.
"Sunflowers follow the sun throughout the day. But at night they turn to each other for light," he related.
This analogy brought to life how people depend and learn from each other, much like, he said, the opportunities for learning and fellowship that AASA provides its members.
(Brad Domitrovich is a senior editor on AASA's Conference Daily Online and a communications consultant in Georgetown, Texas.)