By Liz Griffin |
As a teacher, pediatrician and philanthropist in California's Bay area, Priscilla Chan Zuckerberg has funded opportunities for the less privileged and even created a school that integrates health and education and serves children and families in two local neighborhoods.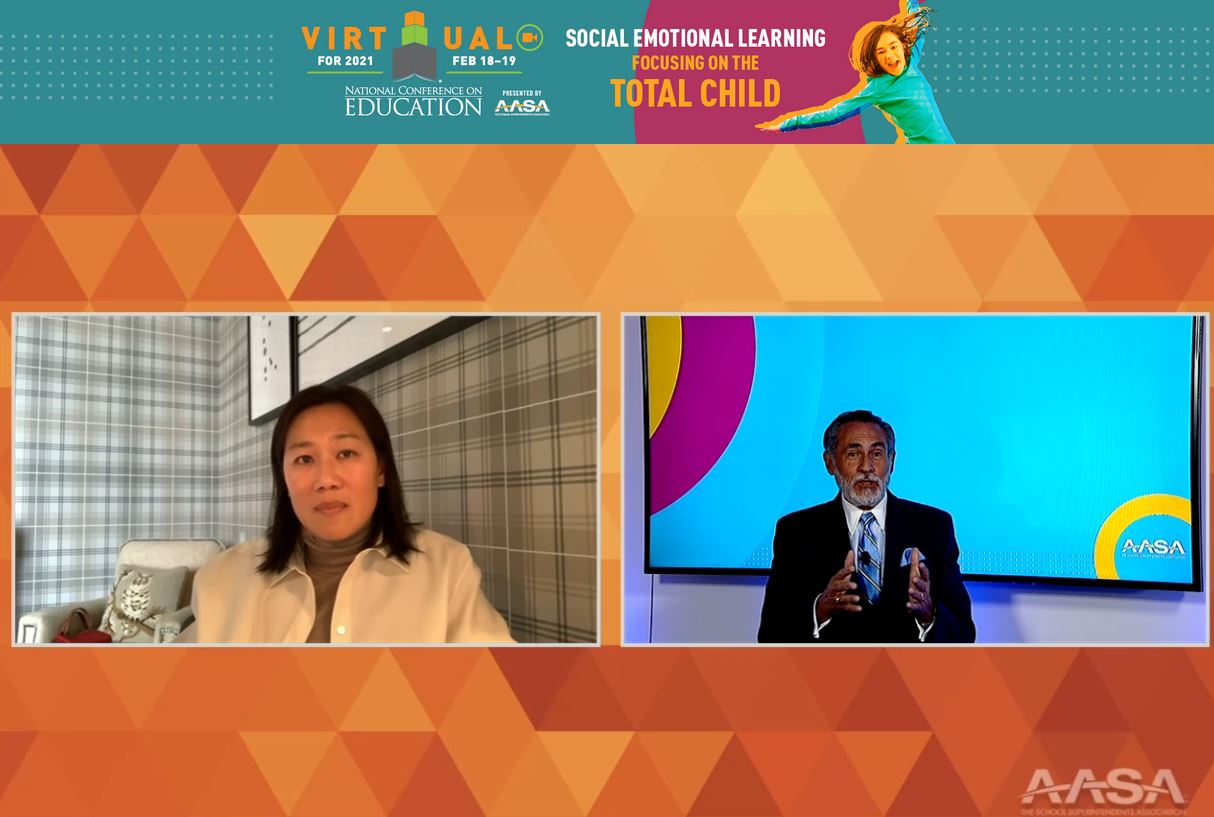 During a talk prompted by questions from AASA Executive Director Daniel Domenech, Chan Zuckerberg served as the remote keynoter at the 1st General Session of the 2021 AASA National Conference on Education on Thursday, Feb. 18.
She revealed the empathy she carries for children and educators (including leaders of schools), while describing the ambitious goals of the Chan Zuckerberg Initiative. The latter focuses on three broad areas — education, justice and opportunity and science and aims to tackle some of society's most complex issues. Chan Zuckerberg serves as CZI's founder and co-CEO.
AASA members have benefited from a three-year, $400,000 grant from CZI that has funded work that supports superintendents training. Before her remarks, she accepted on behalf of her organization the annual Friends of AASA Award.
For years, CZI has prioritized work on the whole child, including children's health nutrition and developmental well-being. Over the past year, Chan Zuckerberg admitted the pandemic has opened her eyes to societal inequities — not just in K-12 education, but in housing, food insecurity and basic personal safety.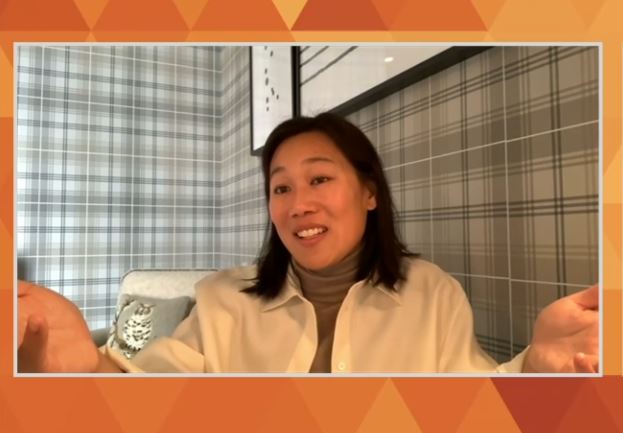 Her work as a teacher and doctor has been attuned to the impact of the pandemic on the emotional state of the young. She told her AASA audience she found it heart-wrenching to witness a child whose behavior was out of control to later learn that the homeless child's safe place to sleep was in the classroom. She shared the disturbing vision of a child whose teeth had been knocked out.
Children need a caring adult in their lives, said Chan Zuckerberg. "When students return to school, educators can't resume teaching academics until students' emotional and social needs are me … Ask students how they are doing," she added.
The task at hand is so large, Chan Zuckerberg said, "We can't be heroes because we are tackling the issues that enable us to address equity issues. All the cracks and pain points that we see in the system, I hope we do not look away. We cannot forget the loss of children or that of teachers."
(Liz Griffin is a senior reporter for Conference Daily Online and managing editor of School Administrator.)