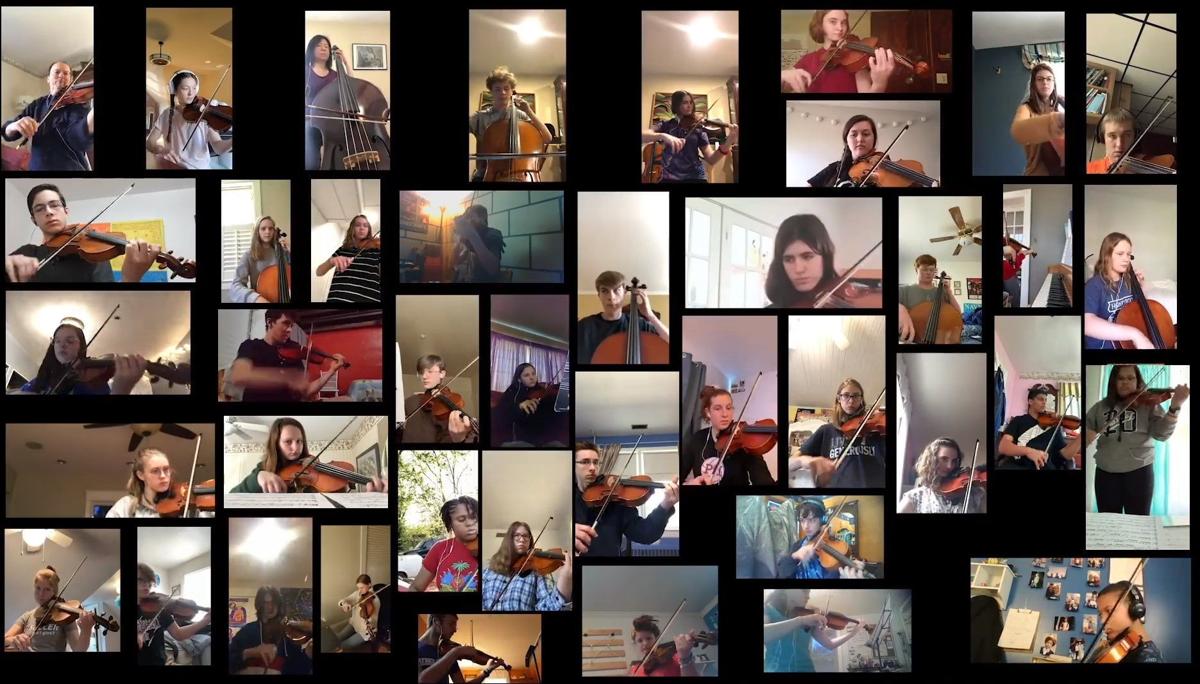 By Jacqueline Hyman |

The student orchestra at Patrick Henry High School in Roanoke, Va., will kick off the 1st General Session Thursday morning, Feb. 18, at AASA's virtual National Conference on Education.
The 40 orchestra players will appear on video at AASA's annual event, but it's not exactly the national stage they were counting on.
The students had been preparing Symphony No. 1 in Bb major by William Boyce, along with others, to perform at Carnegie Hall last April 18. Orchestra director Jeff Midkiff decided putting together the piece virtually would be the next best thing after the much-anticipated performance in New York City's famed concert venue was canceled during the first months of the COVID-19 pandemic.
AASA staff chose the Patrick Henry orchestra with the help of the Save the Music Foundation, which sponsors an annual award presented at the AASA national conference. As has become commonplace during the pandemic-forced shutdown of school buildings, the music video is a compilation of each student musician's individual recording, which have been combined to create a full orchestration of the Boyce composition.
"It was a project that was good for everybody, I believe it gave us something to do," Midkiff said in an interview.
Forty of the original 75 student musicians recorded themselves at home using their personal computers or cell phones while playing along to Midkiff on a click track. The orchestra director had recorded himself playing along with a metronome to prepare his musicians. The video was completed last May.
Roanoke City Public Schools has been a recipient of the NAMM Foundation's Best Communities for Music Education Districts Award for 10 consecutive years.
"I'm proud, just so proud of those young musicians … and that they did a very nice job of it and more importantly," Midkiff said, "the humanity, given what we're dealing with and what we continue to deal with just to be able to play music and make music."
(Jacqueline Hyman is a senior reporter for Conference Daily Online and senior editorial assistant with School Administrator magazine.)