Union Elementary School District #62 is a medium-sized K-8 district located on the western-most boundary of the beautiful city of Phoenix. To our east, we see downtown Phoenix rising up and growing faster than ever before. The promise of innovation, education and opportunity that awaits our students is visible daily on our horizon. To our north and west is the bedroom community to those to work in and around the valley. To our south, sit the farms, dairies, riverbeds and mountains, that are reminiscent of our past, ground us in the present and remind us of our state's history. The Union ESD community is placed geographically at the intersection of our past, present and future, anchoring me daily in the reality that we are preparing our students for a future that we cannot predict.
This is not my first NCE conference; however, it is my first NCE conference as a second-year superintendent, implementing the first year of a five-year strategic plan. Readying for my trip to #NCE2020 San Diego, I found myself flipping through the paper program and planning my personalized learning experience with the easy-to-use AASA mobile app.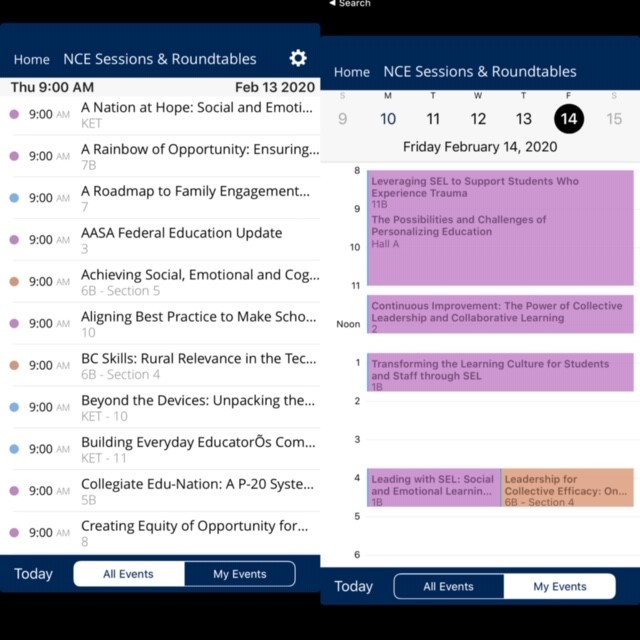 I searched the program, motivated by our Union Elementary School District #62 mission to inspire hope and empower all students to courageously pursue their goals and dreams; seeking sessions that will help us achieve our district goals related to SEL, student academic growth, and teacher/leader development and retention. Browsing through the program, I was pleased to see so many sessions on equity, SEL and instructional leadership capacity. Over the next week, I will share my new learning, the connections made and my conversations with colleagues through my blog posts. If your interest are aligned, I hope you will check in.
Thank you AASA and #NCE2020 for creating meaningful and relevant opportunities for superintendents to learn from and with one another, to tackle challenges together and to fill our sails with hope, equipped and empowered to lead our systems into the future. See you in San Diego!