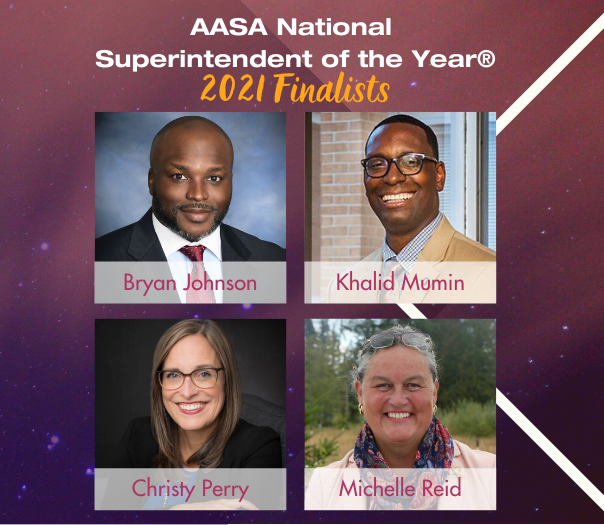 AASA, The School Superintendents Association will name the winner of the 2021 National Superintendent of the Year® award during the 1st General Session of the AASA National Conference on Education on Thurs., Feb. 18.
The four finalists for the 2021 honor are:
The annual recognition for leading superintendents across the nation is co-sponsored by AASA, AIG Retirement Services and First Student. The program is now in its 34th year.
For more details about the award, the four national finalists and a list of the AASA 2021 State Superintendents of the Year, see the AASA press release.