Working with utility companies could minimize the cost of purchasing and maintaining electric school buses, panelists said Friday during a session at the National Conference on Education in San Antonio.
Andreas Edmondson, superintendent of Hardin County Schools in Illinois, and Duncan McIntyre of Highland Fleets, a maker of electric school buses based in Beverly, Mass., spoke about the environmental and economic efficiencies of electric school bus fleets.
"We see electric buses as being more reliable than diesel," McIntyre said. "All the technology's there."
In Hardin, 90-92 percent of students ride buses, and transportation accounts for 12 percent of the school district budget. The rural district has transitioned 82 percent of its buses to an electric fleet and, according to Edmondson, the transition to electric buses allowed him to lower transportation costs.
"Now we can put more teachers in our classroom," the superintendent said. "That's the real impact for our district. I'm not going to say it's always easy, the proof is in the pudding for us."
McIntyre attributes the growing popularity of electric fleets to rising diesel prices, demand for grid reliability and increasing government incentives and mandates. A changing fuel economy and business-integration services, McIntyre said, lower the costs of electrification.
"Utility companies in this country are matching up production of power from power plants with usage from the community," McIntyre said.
Many utility companies are unable to meet community demands with their production during times of high energy use, such as the summertime.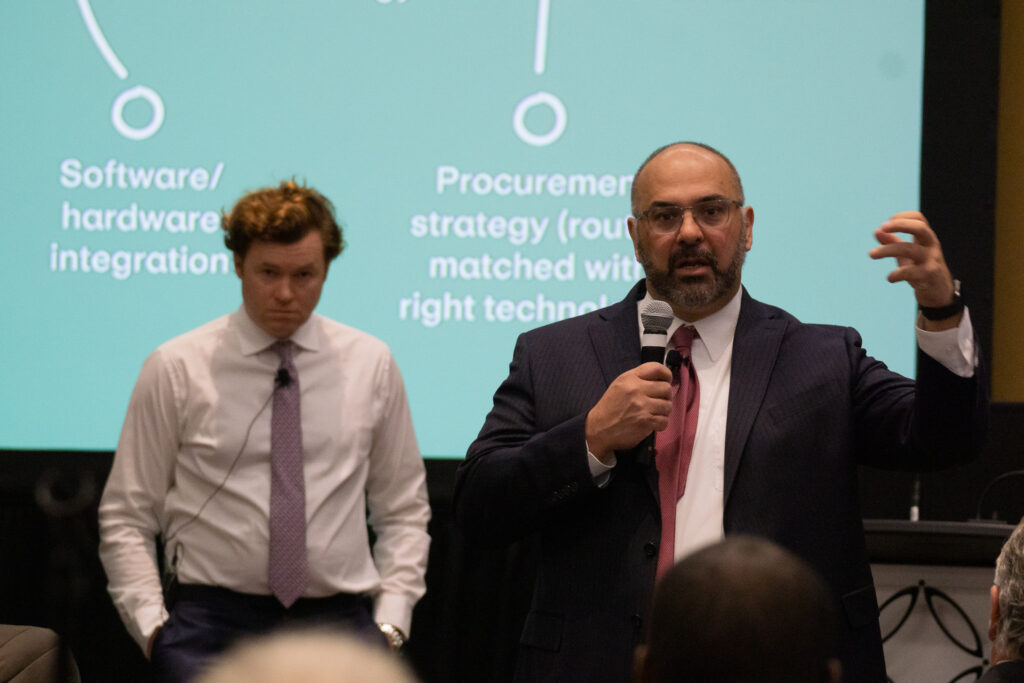 "When you can meet that gap with battery storage from the buses, the communities tend to need that extra power," McIntyre said. "The utility (company) can be very grateful for that lifeline and will pay you for it."
Hardin and Highland have a performance-based contract to ensure the fleet's productivity. The district pays a flat $22,000 fee that includes the vehicle, maintenance, infrastructure and engineering costs.
To help fund a startup fleet, McIntyre suggested that districts seek public funding from state utility companies as well as the Environmental Protection Agency's Clean School Bus Program and the 2022 Inflation Reduction Act tax credit for clean vehicles.
"We've found that in virtually every state, there's a path and model that works with budgets to create an electrified fleet," McIntyre said.
Students riding clean buses have 8 percent less absenteeism than students who ride diesel buses, and electric buses reduce the risk of air pollution and pediatric asthma caused by diesel emissions.
"It's all about creating more sustainable and more reliable transportation systems," McIntyre said.
Watch a video about electric bus options.
(Emma Siebold is a reporting intern for AASA's Conference Daily Online and senior at Smithson Valley High School in Spring Branch, Texas)