Every conference has a theme but seldom do they live out that theme in the way that AASA has this year: Personalizing Education. David Brooks' message was deeply moving. It wasn't about his books or his political viewpoints, but about the deep desire within all of us to know and be known. Linda Darling-Hammond talked about personalization – and not from a stance of instructional strategies that should be used, but rather from how we should approach children and adults and help each person in our system become better human beings; to create a better human existence. And that starts with personally meeting individual needs.
This is my first AASA conference and it definitely didn't disappoint. And when I was asked to be a conference blogger it gave me the push I needed to sign up for some things that were out of my comfort zone – including the Singing Superintendents. This has been an AASA tradition for decades upon decades and the goal is simple: to celebrate the arts through adults showing their love and passion for music and to promote arts education for students.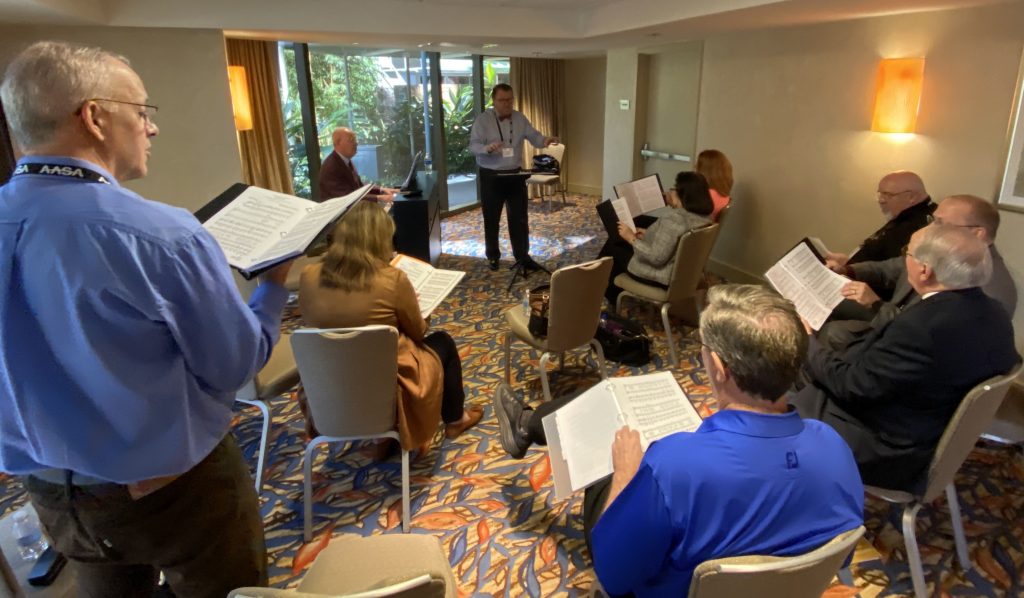 The performance that you hear at this final General Session won't be the most technically crafted program and will most likely pale in comparison to some of the amazing student groups you have heard at conferences in the past. But it will absolutely contain the love and joy that these 10 educators have for the arts.
We have had the privilege to sing multiple selections and each speaks to the core of what we do as educators, from the fundamental truth found within Give Me Your Tired, Your Poor to the aspirational notion within the song of High Hopes. But I think all of us singing superintendents would agree that the most moving song we have the privilege of sharing this year is Make Them Hear You: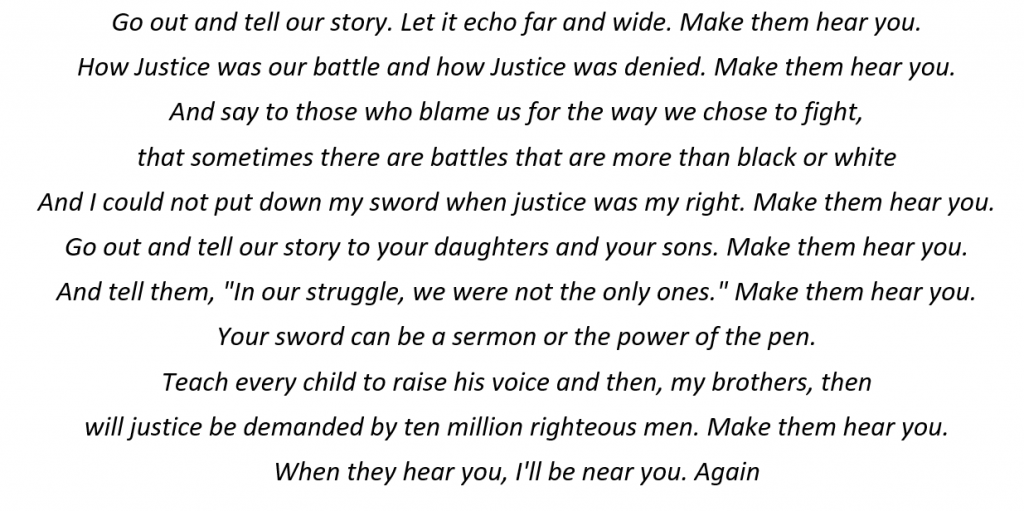 Our students DESERVE an education that is personalized for them, that meets them where they're at; where learning is centered around critical thinking and collaboration and full of wonder and passion; where equity isn't a word thrown around but where all truly means ALL. They shouldn't have to make us hear them.
Our students DESERVE to learn in an environment that is not steeped in high-stakes accountability, where teachers aren't afraid to take risks and are stripped of their creativity and brilliance of how to bring the curriculum to the child; in a system where campuses and districts aren't labeled with a single letter that somehow is supposed to define the life-changing work they are doing. Our students shouldn't have to make us hear them.
It is our RESPONSIBILITY to fight for what is right for kids; to go beyond a set of instructional standards and incorporate social and emotional wellness, character development and life-ready skills into our curriculum; to build school systems that ultimately strive to create a better human existence; and to bring families and lawmakers into our classrooms and schools to see the richness that this kind of personalized education can bring.
We must advocate on their behalf and never stop. We must go out and tell our story. Let it echo far and wide. We must make them hear us.
Because our students are worth it.
A huge thank you to David Cox, Sullivan County Schools superintendent, who led our group with bold humility and continuously reminded us why we were doing what we were doing; to Barry Furze, retired superintendent and our faithful accompanist; and to the 10 singers who truly understand the joy of music. We hope you hear us Saturday morning!
Jill Siler is superintendent in the Gunter Independent School District in Texas. Connect with Jill on Twitter, LinkedIn and at jillmsiler.com.