By Jacqueline Hyman |
Students' academic and social-emotional needs are changing rapidly in the 21st century, and education systems need to adapt to meet those needs.
That's according to Bill Daggett, founder of the International Center for Leadership in Education, who spoke at AASA's National Conference on Education on Thursday, Feb. 18, about what school systems need to do in the aftermath of the pandemic to better prepare students.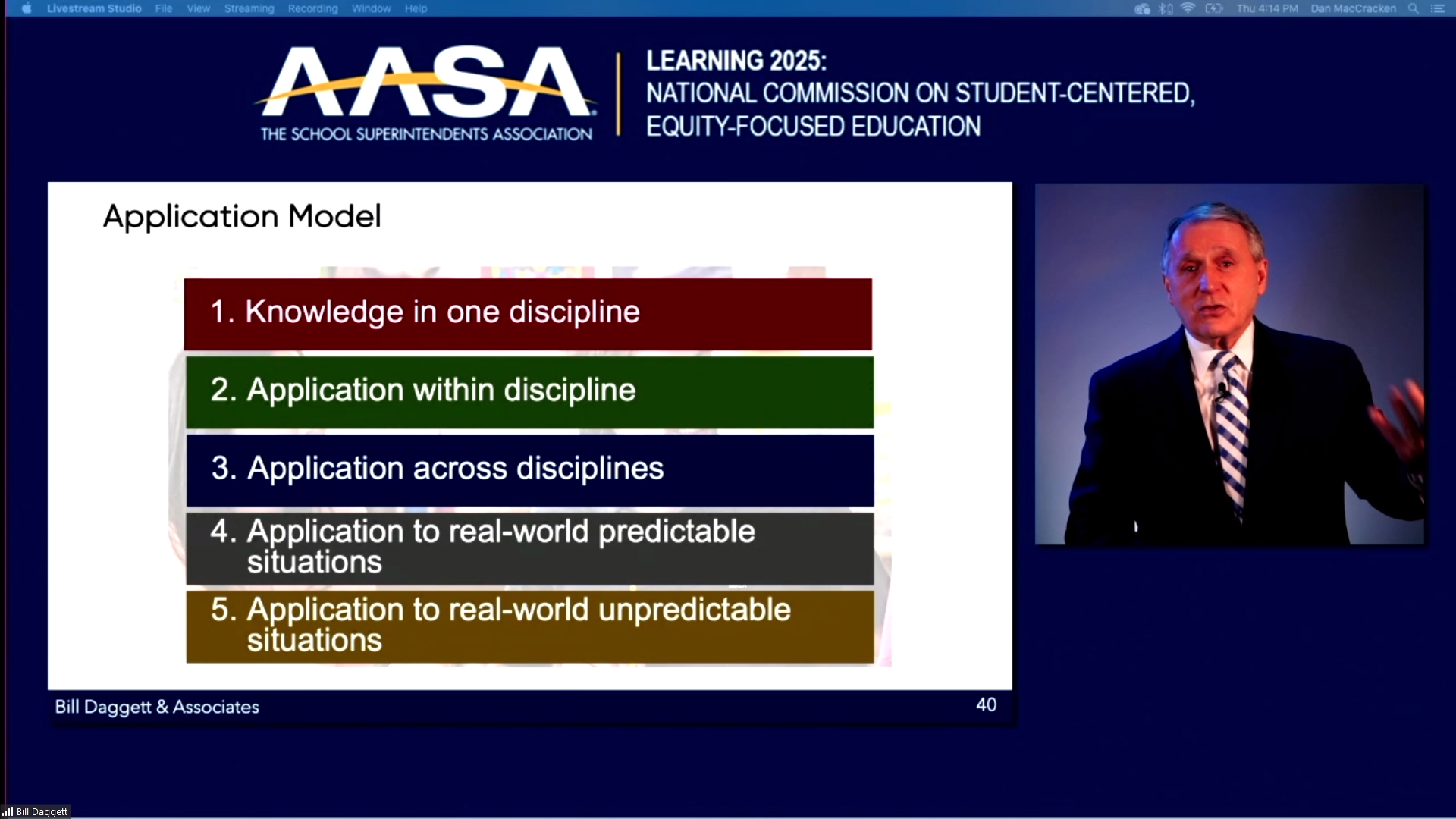 "The world [students are] entering has changed," Daggett said, referring to the impact that technologies such as the internet, iPhone and artificial intelligence have had on the workplace and school environments.
Though these changes were occurring steadily before March 2020, the coronavirus pandemic has exacerbated and accelerated the need for technological skills, including data analytics. Therefore, Daggett argued, schools need to ready students for possible work-from-home situations in the years ahead.
"What are the skills we need to teach? Is remote learning something we have to do now on an ongoing basis [part of the time] to begin to develop the skills in that environment?" he asked.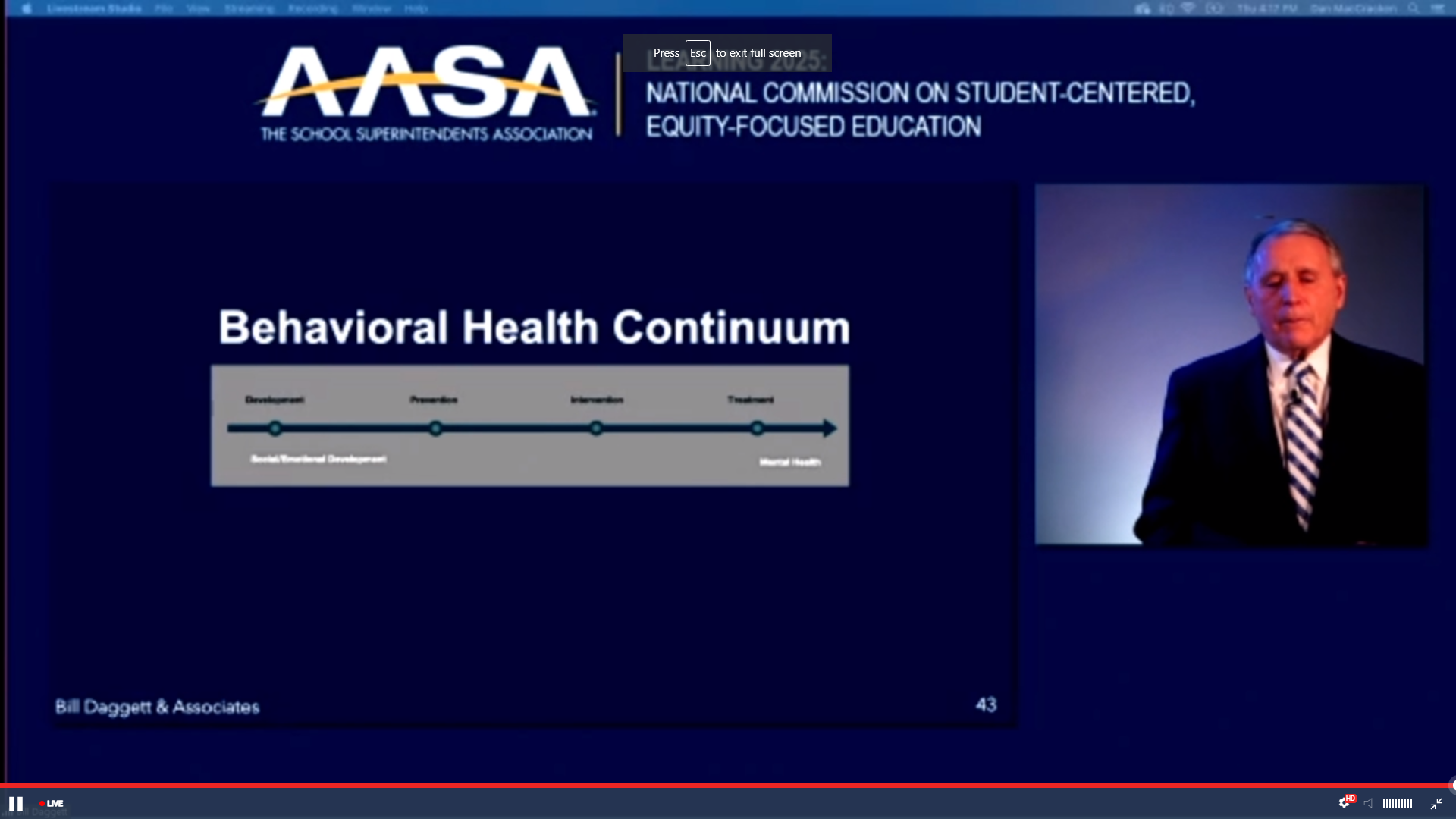 Additionally, the skill sets students need in the workforce today are increasingly focused on higher cognitive and social-emotional abilities. "We've approached the whole issue of SEL — and in some ways mental health — in some ways from a crisis perspective," Daggett said. He added that students need earlier education on social and interpersonal skills.
"The worst thing we can do for those groups that have been marginalized in the past … is simply get them in the system, love them, embrace them with a 20th century curriculum," Daggett said. "That doesn't do any good. We have to get them ready for the 21st century."
And, he said, technology can help with building these skills – for example, a robot that reads a child's facial expressions while teaching vocabulary and reading comprehension communicates with the child in a friendly voice and its own smile.
Though teaching social-emotional skills with a robot may seem counterintuitive, Daggett posits that human interaction — while more effective — takes time. The idea is to use community resources to educate students instead of, for example, asking teachers to cut something out of their lessons to account for the time it takes to meet students' social-emotional needs.
"My fear is that we just want to get back to normal, and the answer is we can't," he said. "We have to create a normal. We have to recognize, we have to prepare kids for a world that's fundamentally, irreversibly different."
(Jacqueline Hyman is a senior reporter for Conference Daily Online and senior editorial assistant with School Administrator magazine.)