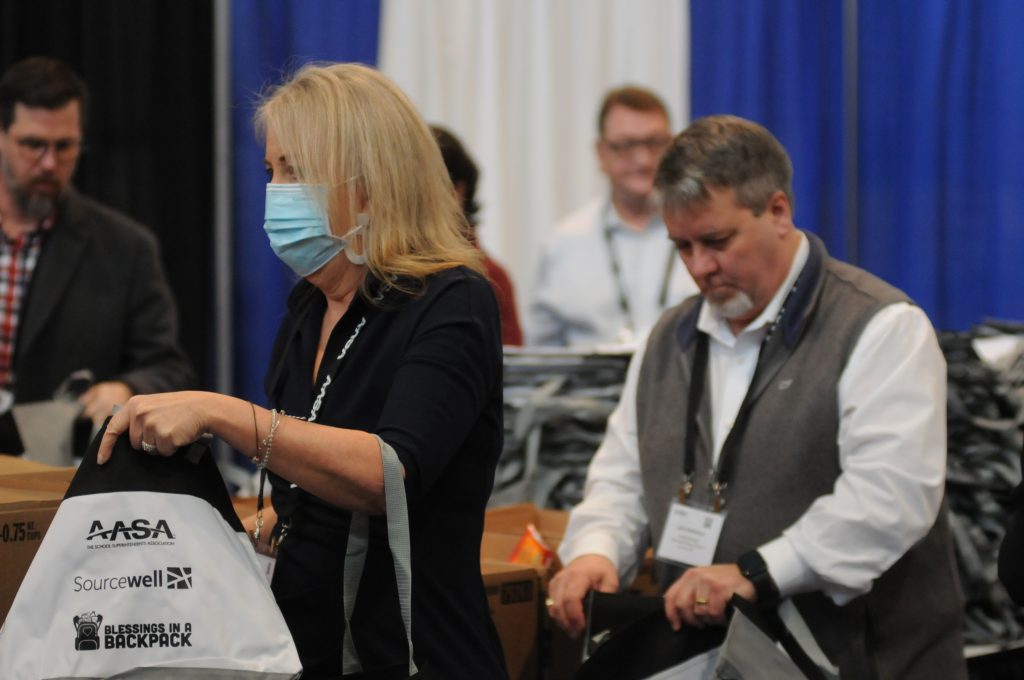 In what is becoming a tradition at the AASA national conference, several dozen superintendents lined up Friday to stuff bags with food for needy schoolchildren. Among those participating in the project for about an hour in Nashville's Music City Center were a pair of superintendents who have been married to each other for 38 years — […]
An estimated 1,000 black canvass backpacks with packs of Raisin Bran, Fruit Loops, cans of Campbell's chicken noodle and vegetable soup and Cheez-It cheddar crackers are headed to needy students across Los Angeles.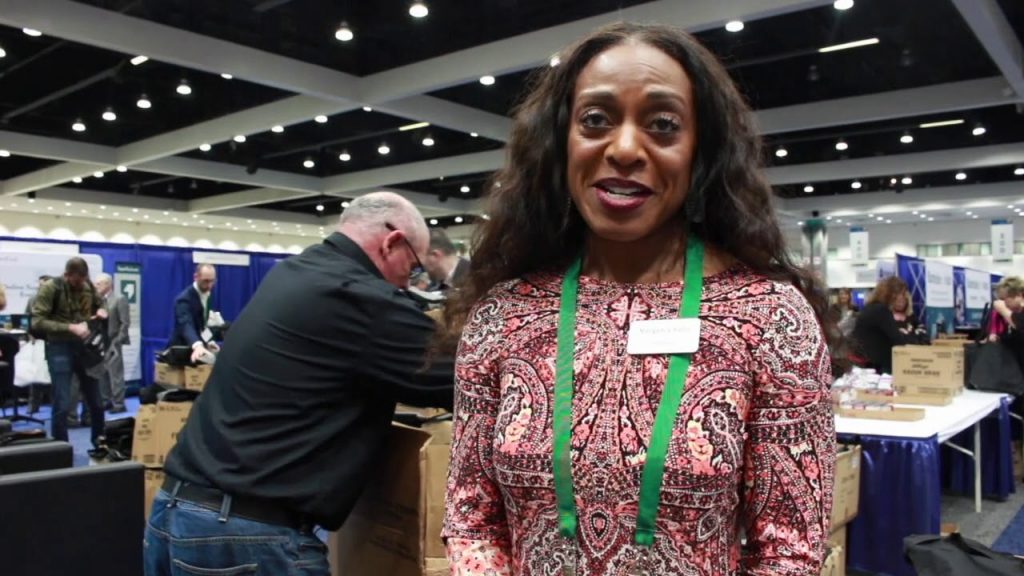 Volunteers made quick work Friday morning at AASA's conference stuffing 1,000 backpacks with food products for needy children in Los Angeles.